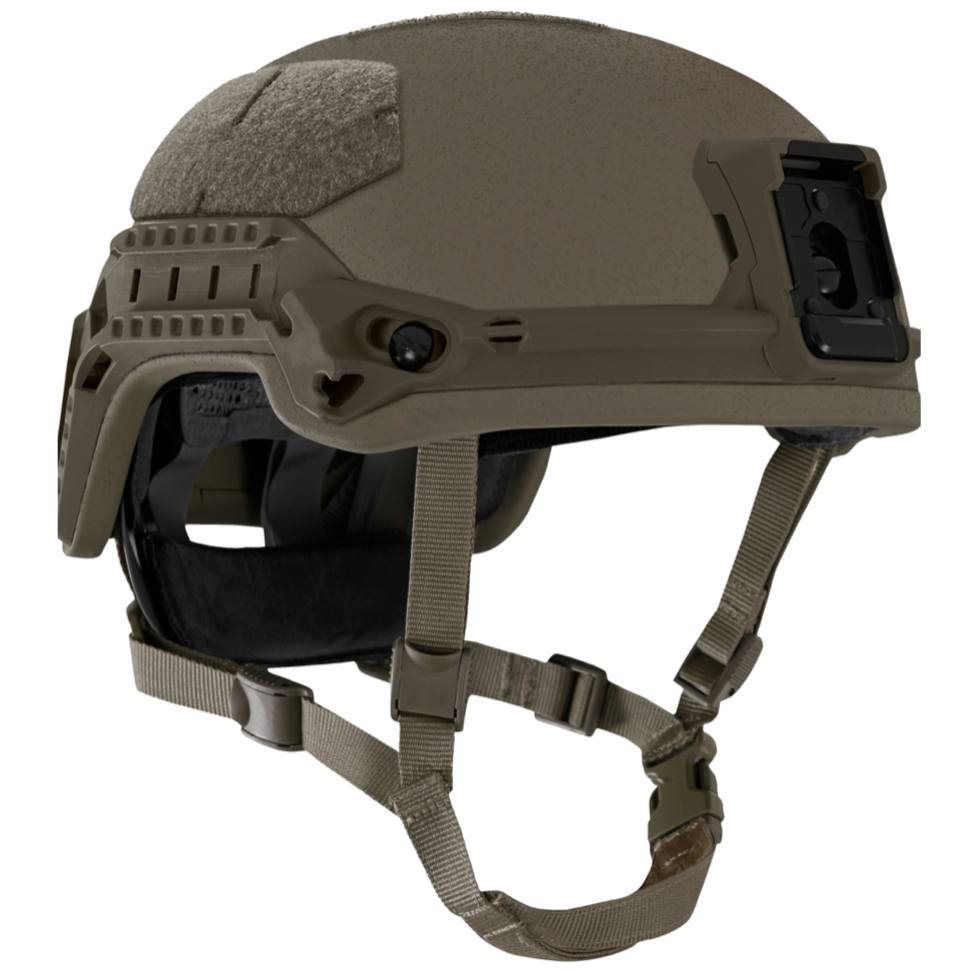 Designed to meet the demands of tough tactical operations. Provides protection from trauma – blunt force and ballistic. Manufactured to meet stringent quality standards, the Viper A5 helmet strikes the ideal balance between reliable protection and exceptional value.
This Product is subject to ITAR/EAR Export Controls. Please visit our ITAR/EAR page (

click here

) or

 

Contact Us

 

for more Information.


KIT INCLUDES:
Viper A5 High Cut Helmet Shell




Viper Front Mount




Viper Interlocking Rails




Modular Suspension System or 7 Pad




Exterior Velcro




NVG Bungees




Hardware Kit
SPECIFICATIONS:
SHELL WEIGHT
SMALL: 2.38 lbs (1.08 kg)

MEDIUM: 2.50 lbs (1.14kg)

LARGE: 2.60 lbs (1.18 kg)

X-LARGE: 2.72lbs (1.24kg)
For more detailed specs, please see Spec Sheet below
PERFORMANCE
Designed to the following performance standards 
Modified and abbreviated NIJ 0106.01 / NIJ 0101.06 IIIA THREATS




Modified and abbreviated NIJ 0106.01 / NIJ 0108.01 IIIA THREATS




Modified and abbreviated US MIL-STD 662F using 17gr Fragmentation Simulated Projectile (FSP)




Modified and abbreviated US Army CO/PD-05-04 dated October 30th, 2007