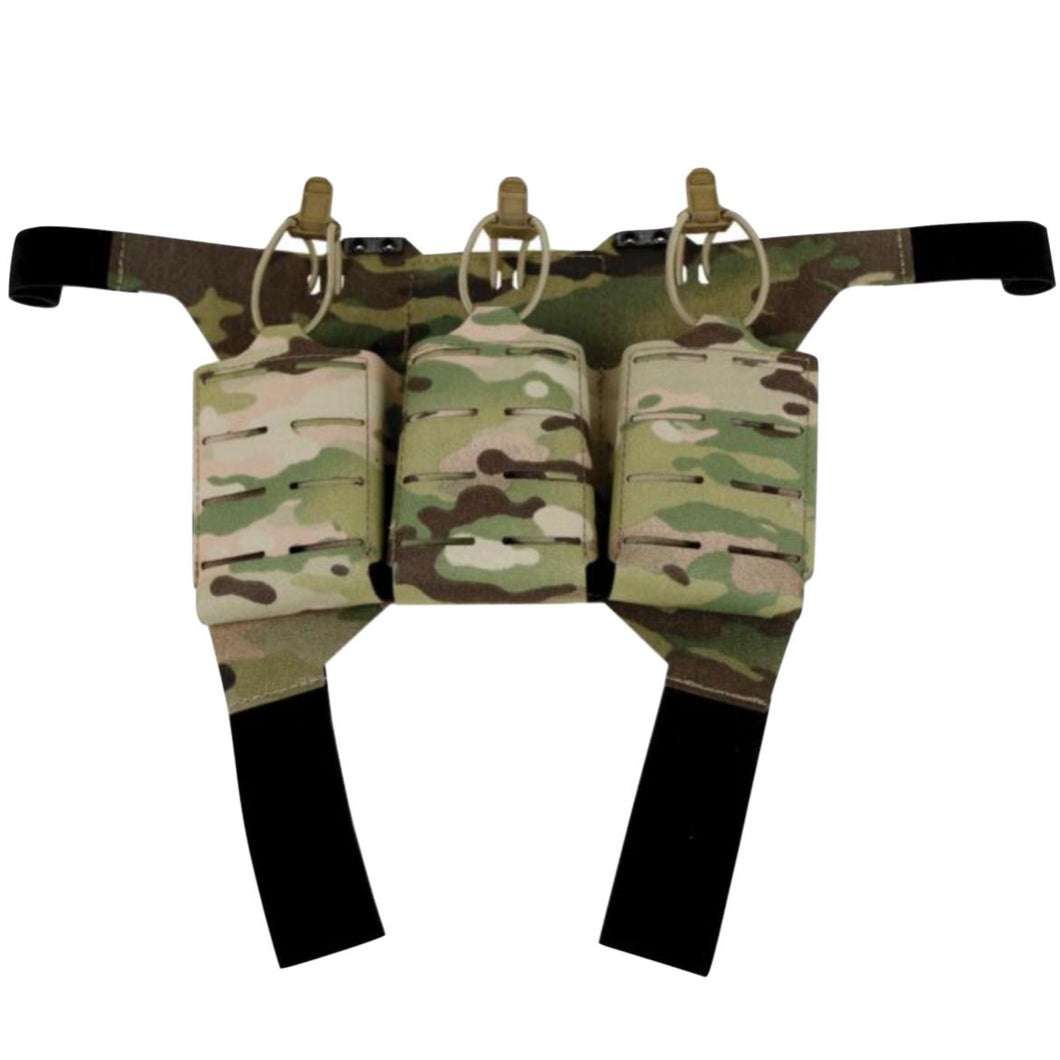 The OSS Redux Triple Mag Rapid Attachment Panel (RAP), designed to be used in conjunction with the PF-R or PF-M, secures to the carrier by using stiffened "fangs" and Velcro straps, allowing for quick swapping of loadouts.
This pouch is constructed of light-weight, hydrophobic material that is durable, long-lasting and will shed water to reduce weight in wet environments.
Any military or law enforcement officer who uses a S&S Precision carrier will want this quick-attached/detach pouch perfectly designed for three M4/5.56 magazines or similar-sized items (phone, battery, etc.)
with adjustable retention using S&S Pull Tabs for quick draw and re-insertion of magazines.

Product Downloads