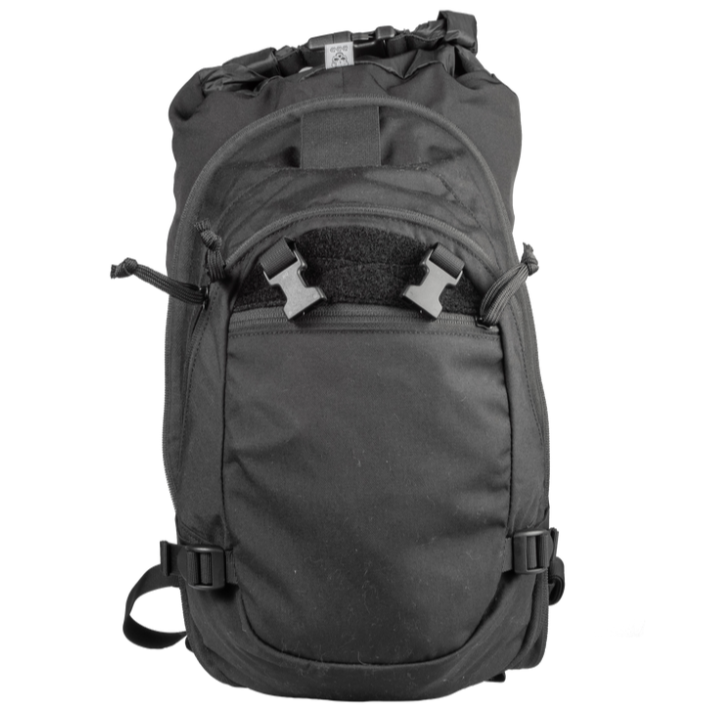 The SMC 1-3 Assault Pack is specifically designed for fast action. Store your NODs, outer layers, or collected evidence in a handy daypack. Expand the inner compartment to go from a 24 hour pack to a 3 day pack in a matter of seconds. This Assault Pack can be attached to the back of the SMC Plate Carrier or other SOCOM issued carriers. Alternatively, pull out the internal low profile shoulder straps for stand alone use without a parent carrier.
Laser cut laminate nylon gives you all the modularity of traditional MOLLE webbing at a significant reduction in weight while remaining strong and water/chemical resistant. Longevity is also increased as cut edges do not fray after they are heat sealed with the laser. The back of the pack is lined with a hard plastic liner to prevent stored equipment with hard edges from poking you in the back.

Please Note: SMC Plate Carrier sold separately
Compatible With:
SMC Tall Zipper Adapter
Convert a GGG Minimalist or other plate carrier to work with any SMC Back Panels using MALICE® clips and YKK zippers for instant compatibility.