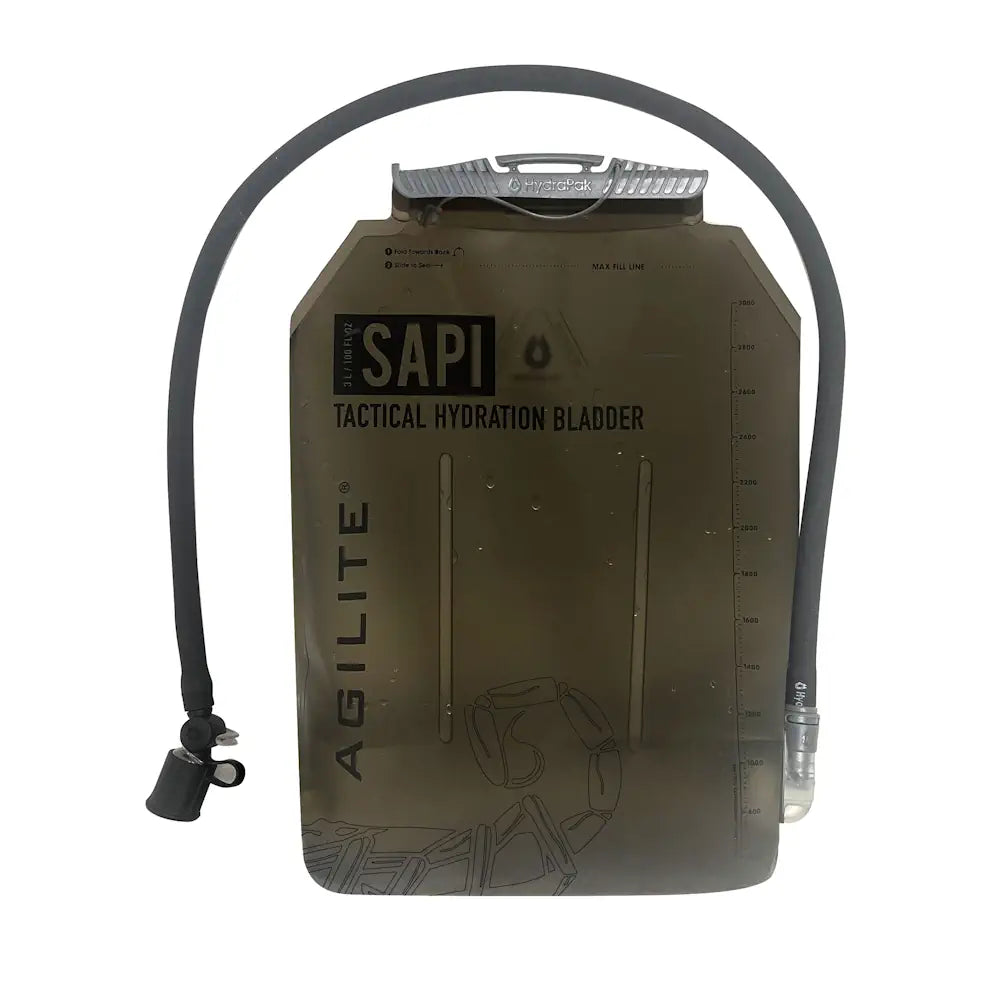 The SAPI Hydration Bladder boasts a 3-liter capacity while still offering the unobtrusive low-profile of a plate-carrier-shaped bladder.  Pairs perfectly with the Agilite Micro MAP and other packs sized for the SAPI style bladder.
It is capable of handling temperatures up to 140°F/60°C and can be used with an inline filtration system.
The Anti-Microbial material prevents bacteria and mold. 100% BPA and PVC-free with a No-Leak™ Lifetime Guarantee, this durable bladder is built to last. 10"x12" in size.