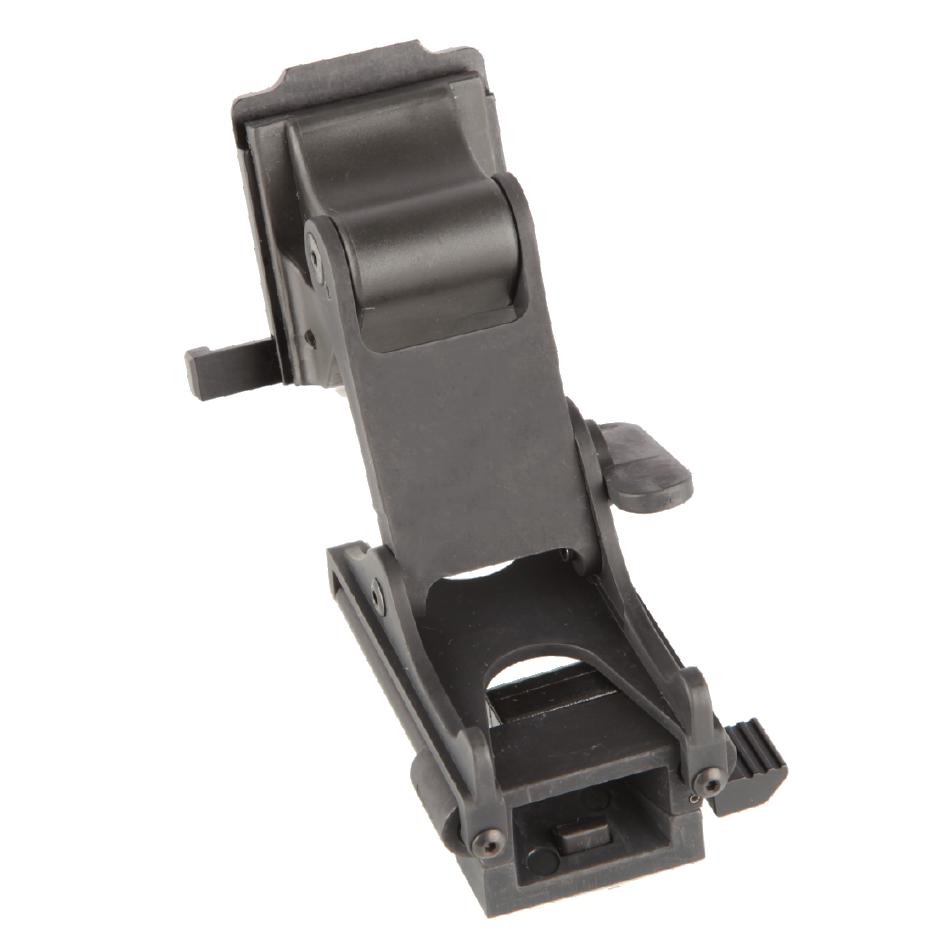 Norotos' Legacy product the Standard Rugged Helmet Mount is the most widely used helmet mount in the US Military with over two million deployed in service. The "RHNO" delivers tried and tested reliable durability for HORN style NVGs that serves as the foundation of the Norotos' commitment to constant evolution in product engineering and development.
This Product is subject to ITAR/EAR Export Controls. Please visit our ITAR/EAR page (click here) or Contact Us for more Information.
The Standard GI Issue "RHNO" set the military and commercial standard for high-strength and quality durability in a night vision helmet mount solution, in addition to intuitively placed operation in expanding user-friendliness. An unrelenting commitment to constant deepening and widening of the expanse quality engineering could enter provided the basis for Norotos' path of development.
Force-to-Overcome Deploy/Stow Release activates through decisive user pressure for flip-up/flip-down, while Tilt and Fore/Aft-Eye-Relief Adjustment provide an incessant custom-fit user experience that enables extended user operation.
Extensive engineering experience and precision manufacturing contribute resiliently durable longevity in a helmet mount—the Standard Rugged Helmet Mount is firmly established as representing the origins of Norotos' commitment in providing unremitting stability and enduring quality for night vision mounting systems.
Features
Ergonomically Optimized Tilt and Fore/Aft-Eye-Relief Adjustment Levers

 

for a custom-fit user experience
Force-to-Overcome Deploy/Stow Release

 

enables single-handed decisive user pressure flip-up/flip-down
Horn Style NVG Compatible

 

for PVS-7B/D & PVS-14
Auto Shut-Off

 

when NVG in stow position or removed from mount
Durable Helmet Mount Surface Finishes

 

withstand extreme environmental and field conditions
Safe & Easy Operational Tactile Differentials

 

on operating levers, knobs, and buttons