Designed for specialist use to improve weapon sighting. Delivers sharper images by filtering out specific light wavelengths. Constructed from flexible polycarbonate providing additional impact and scratch resistance.
FEATURES:

Flexible polycarbonate outsert that easily attaches to the Avon 50 and 53 series masks
Provide additional eye protection Protect mask visor from wear, abrasions, scratches
Improved ballistics resistance
Users can fit and remove outsert quickly while wearing mask.
Provided with outsert pouch for storage and lens cleaning

OPTIONS:
Clear - Clear outsert is for improved ballistic resistance and prevention of wear to primary polyurethane visor.


Sunlight - Sunlight outsert is for protection against high level UV light and flash flare. The outsert hides the wearers eyes to provide a psychological advantage in a threat scenario.


BlueBlocker - BlueBlocker outsert is for specialist use to improve weapon sighting by filtering out blue light wavelengths to deliver a sharper image. This outsert is ideal for snipers.


Breach - Shade 5 Breach outsert provides eye protection for specialist operators while deploying a cutting torch.


Mirrored - Mirrored outsert is for protection of UV light and improve contrast and depth perception. In addition, they hide the wearers eyes while reflecting the surroundings to provide psychological advantage in a threat situation. 


Laser - Laser outsert is for the removal of harmful laser wavelengths commonly produced by 
Customer Reviews
Write a Review
Ask a Question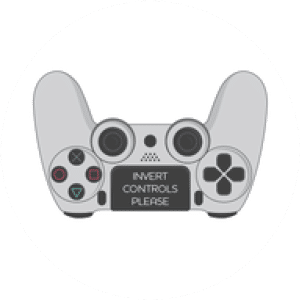 AF
02/15/2023
Alex F.

United Kingdom
Avon C50 tinted outsert
This outsert is a great addition to my C50 mask and arrived very well packaged and quickly. When there was a minor issue with shipping options the customer service was quick and friendly in contacting me and resolving it, so I wouldn't hesitate to order from here again. In addition to giving added protection in bright light and preventing damage to the mask visor, it also adds a decidedly more intimidating look to the mask. Once attached it feels very secure so I'm confident it wouldn't shake loose during hard activity, although I've yet to test it out properly. All in all I'm very happy with it as it was a much-needed addition to my mask-accessory collection.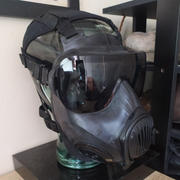 05/18/2022
JASON H.

United States
Avon C50 outsert (blueblocker)
Prices comparable to others. HCC sent e mail updates telling me the order was running late. They were responsive to my questions via e mail. Good company.