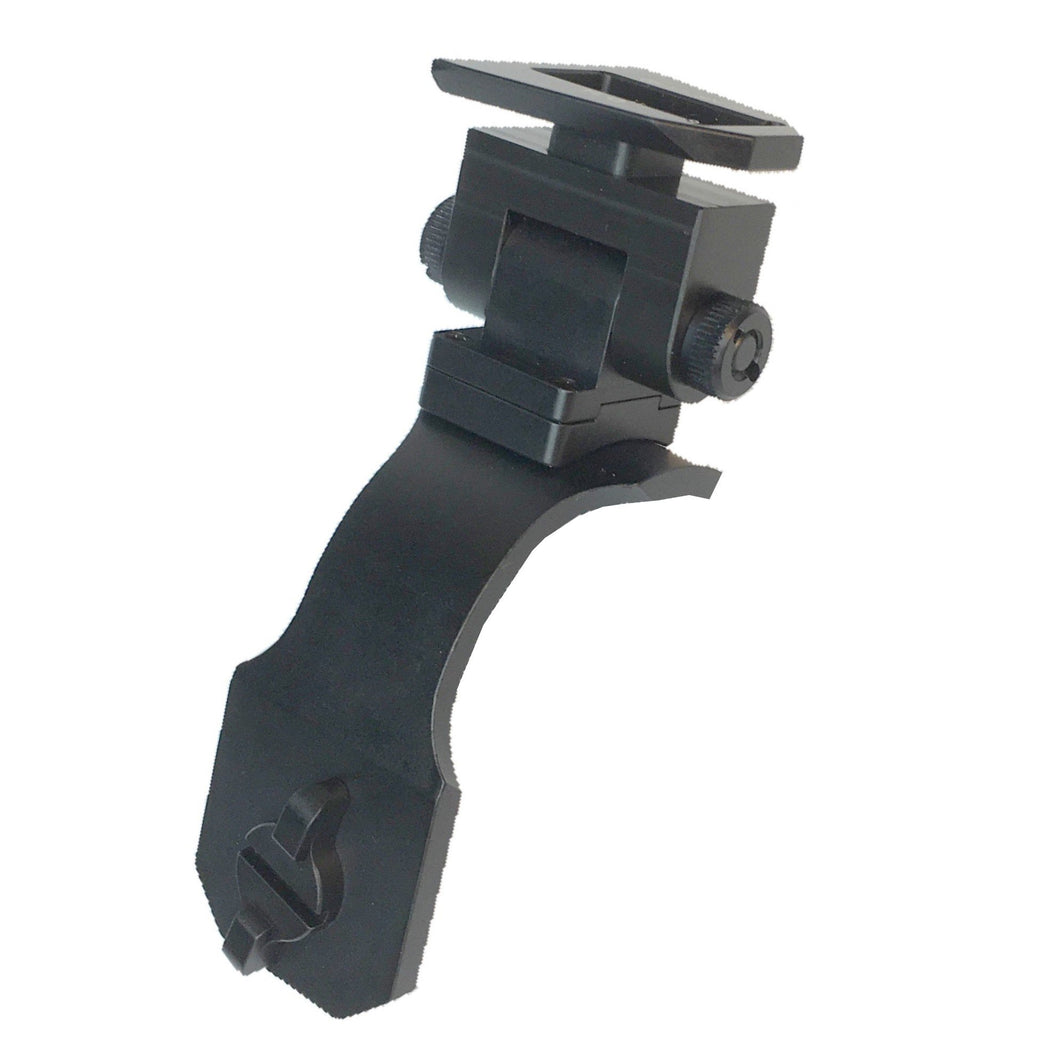 Introducing the MOD Armory PVS-14 J Arm with dovetail or bayonet (horn) interface. With a MIL-SPEC J Arm operators only have an option of the bayonet (horn) interface, limiting helmet mount choices. Available in both bayonet (horn) and dovetail, this friction set mount allows for fast, easy, travel from left to right eye, and back again.
This Product is subject to ITAR/EAR Export Controls. Please visit our ITAR/EAR page (click here) or Contact Us for more Information.
AN/PVS-14 J Arm Adapter Specifications:
Weight Dovetail: 1.58 oz., Bayonet (horn): 2.15 oz., MIL-SPEC J-Arm: 2.17 oz.
Material Construction Type III anodized, Light Weight, Aerospace Grade Metals, and High Wear Resistant Delrin
Accommodates NVG AN/PVS-14 Suite and many other monoculars with J arm port
Friction setting allows easy travel (Left or Right Eye) without having to adjust a knob
100% Made in the U.S.A.
Works with: Norotos Lo-Sto, Original Norotos USGI RHINO, Norotos RHNO II,  Norotos AKA II, Norotos INVG, Norotos TATM, Wilcox L4 G24, and Wilcox G11.