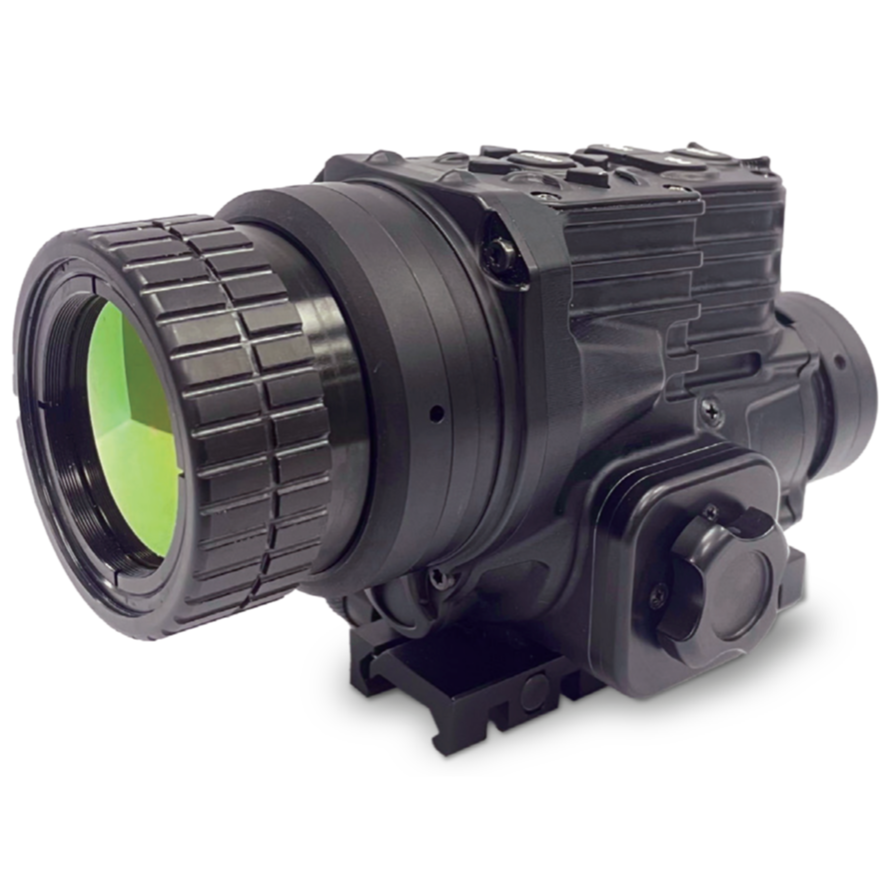 The EOTECH® ClipIR uncooled thermal clip-on device features state-of-the-art image enhancement algorithms developed to provide users with an unrivaled day/night vision advantage in detecting, observing and engaging targets.

EOTECH thermal products incorporate the latest in IR sensors, electronics, and optical technologies to deliver world leading reliability, superior imagery and range performance.

Clip-on design for use with low magnification range (1-8X) day sights to provide thermal detection, observation, and engagement while maintaining the day optic's ballistic zero.

Features an intuitive user interface and attaches quickly and easily to Picatinny (1913) rails.

This Product is subject to ITAR/EAR Export Controls. Please visit our ITAR/EAR page (click here) or Contact Us for more Information.
FEATURES:
Intuitive user controls

Black Hot / White Hot
Sensor Pitch: 17μm, Sensor Size: 640 × 480 px
Clip-on design, no need to remove or adjust the day optic
Quick and easy mounting on 1913 rails, no rezeroing required
Optimally sized rear optics retain day optics eye box
Video out, analog RS-170
Low battery indicator visible through day sight
Built-in digital compass and inclinometer for range estimation and orientation
Local contrast enhancement presets for superior image quality
Optimized for 1-8X day optic, nominal at 4X
 
TECHNICAL SPECIFICATIONS:
L × W × H: 6.8" × 3.2" × 4.7" (172 × 82 × 118mm)
Weight: 35.2 oz / 2.2 lbs (998g)
Power Source: 4 AA batteries — Supports lithium, alkaline or rechargeable
Battery Life: Lithium: >10
Field-of-View: 12.4º
Magnification: 1X (2X and 4X digital zoom)
System Focus Distance: 10m to infinity
Water Resistance: Complies with MIL-STD-810G and MIL-STD461E and IP67