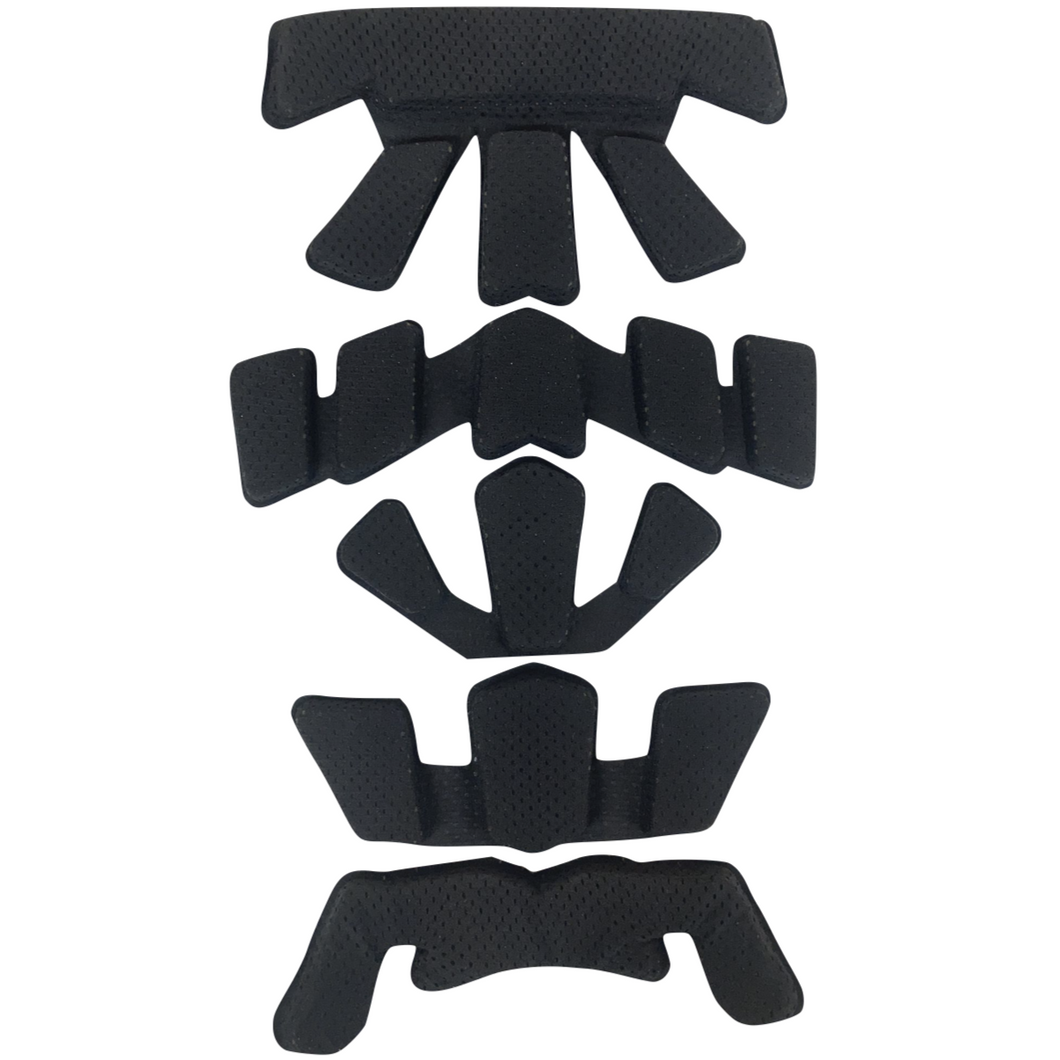 Movable sweat-wicking comfort pads provide impact protection and superior comfort by distributing the helmet's weight evenly. The Kit includes 5 Independent padding sections for a full comfort fit.
FEATURES:
Superior Comfort - The helmet's weight is distributed evenly for superlative comfort
Adjustability - Moveable liner pads provide impact protection and can be easily adjusted for a comfortable fit
Ventilation and Cooling - Lightweight, sweat-wicking material resists moisture buildup and helps regulate interior temperature.