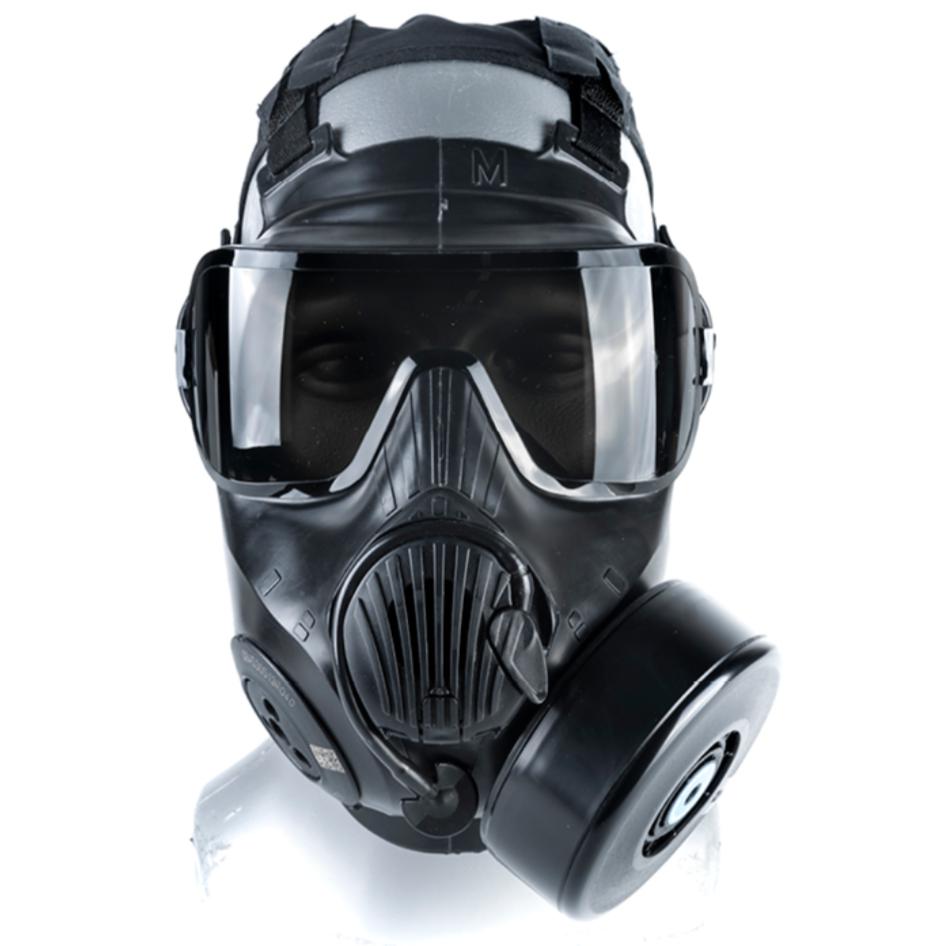 The Avon C50 protective mask is based on the U.S. M50/JSGPM (Joint Services General Purpose Mask) and sharing key technologies, provides maximum operational flexibility to counter multiple threat scenarios, including chemical, biological, nuclear and radiological (CBRN) agents, Toxic Industrial Chemicals (TICs), and Toxic Industrial Materials (TIMs).
This Product is subject to ITAR/EAR Export Controls. Please visit our ITAR/EAR page (click here) or Contact Us for more Information.
* DOES NOT INCLUDE FILTER *
HCC Tactical will send you a mobile friendly DocuSign form to easily upload your credentials for purchase.
The C50 offers high protection, outstanding field of vision, and superior comfort. The innovative design features optimize the user's time in the operational area.
Ideal for: Battlefield CBRN protection, first responders, correctional officers, specialist law enforcement & counter terrorism operations.
FEATURES:

Field of View
Panoramic single lens visor
Optically correct visor
Scratch Resistant
Comfort

3 face piece sizes for improved fit
Chlorobutyl rubber and silicone blend mask
Reflex seal with low profile brow for helmet compatibility
Communications

Front mounted exhale valve allows clear direct communication

For enhanced communication an optional VPU is available

External communications systems can be attached to mask
Air Management

Low inhalation resistance & excellent de-mist properties

Heat build-up minimized

Low-re-breathed carbon dioxide


TECHNICAL DATA:
CBRN Agent Resistance
Requirement
C50 Performance
Mustard (H)
Sarin (GB)
Soman (GD)
VX
36 hours
Greater than 36 hours
Laboratory protection factor performance (sodium chloride)
2,000
Greater than 10,000
Re-breathed CO2
Less than 1%
0.8%
Inhalation resistance at:
30 l/min
95 l/min
160 l/min

5 mm WG
15 mm WG
25 mm WG

3 mm WG
13 mm WG
23 mm WG
Exhalation resistance at 160 l/min
30 mm WG
15 mm WG
Mask weight
N/A
490 gram
NIOSH Visual Field Score (VFS)
90
96
APPROVALS:

Type-examination approval: PPE Regulation 2016/425/EU - Module B: Certificate CE 684841

NIOSH CBRN Cap 1 approved with the CBRNF12B filter (TC-14G-0285) , CBRNCF50 filter (TC-14G-0318) and the CBRNCF50i filter (TC-14G-0339)