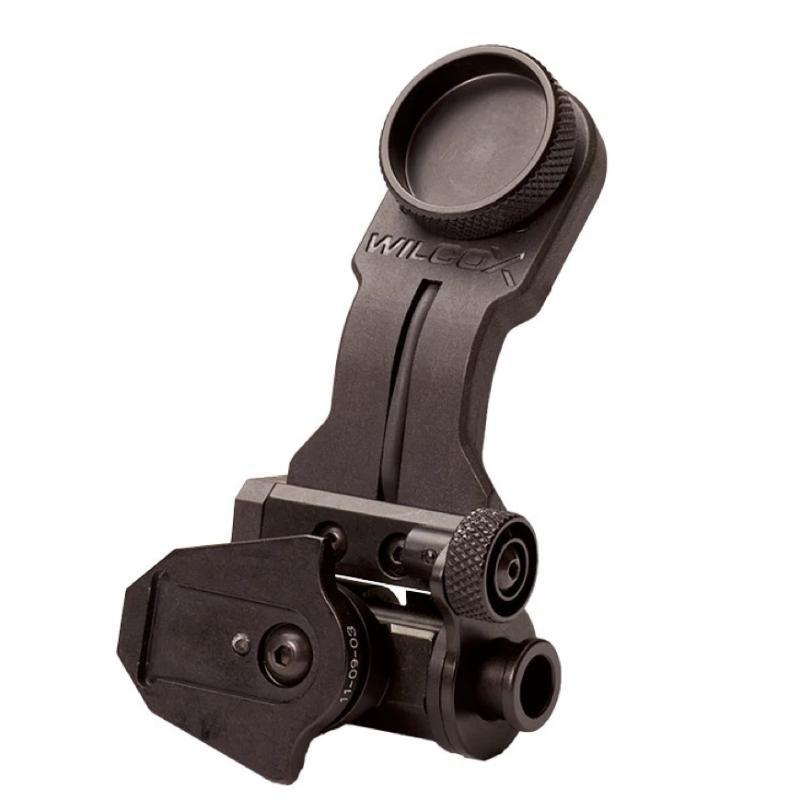 The Wilcox AN/PVS-14 Arm with NVG Interface Shoe, P/N 26300G01,  provides a durable connection for mounting an AN/PVS–14 goggle to a Wilcox Combat Helmet Interface Mount.
This Product is subject to ITAR/EAR Export Controls. Please visit our ITAR/EAR page (click here) or Contact Us for more Information.
It can be easily mounted and dismounted from the AN/PVS-14 goggle by means of a thumb screw, and allows the operator to select the height and angle for comfort with the ability to make fine adjustments to the Arm to customize the position of the Night Vision Goggle for proper eye position and relief.
Manufacturer Part Number: 26300G01
Features:
Material Construction
Light Weight, Aerospace Grade Metals and High Strength Polymer
Accommodates
NVG Suite AN/PVS-14
Flip Mechanism 
110º of Travel (Left or Right Eye)
Auto On-Off Feature
Applicable with Wilcox AN/PVS Metal Interface Shoes
Specifications:


Weight
2.08 oz (0.06 kg)
Flip Mechanism
110º of Travel (Left or Right Eye)
Customer Reviews
Write a Review
Ask a Question