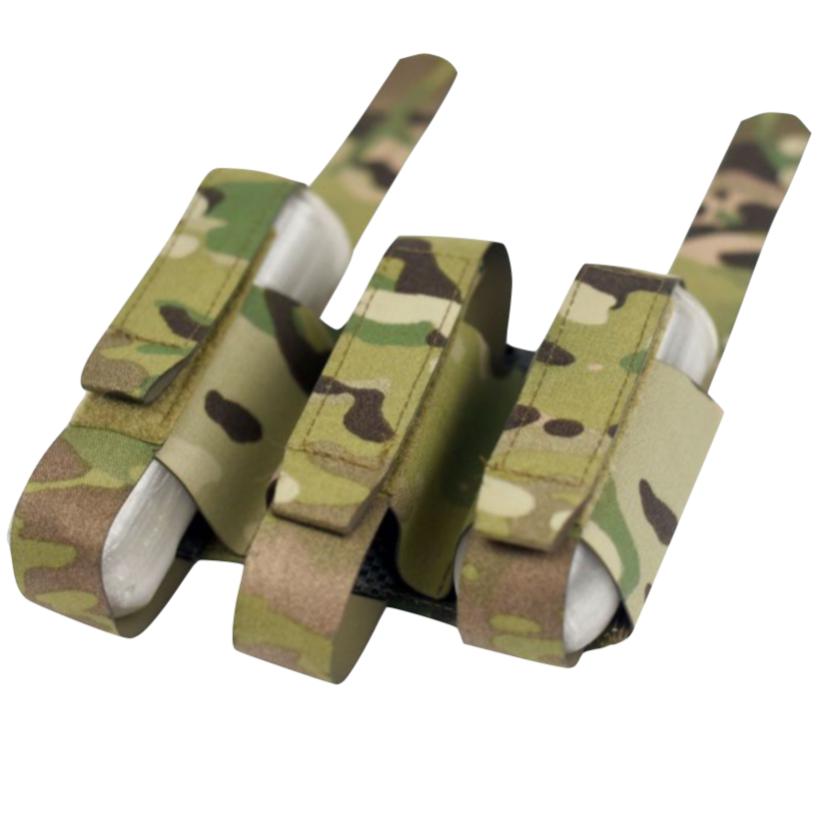 The OSS Redux 40mm Triple pouch is constructed of light-weight, hydrophobic material that is durable, long-lasting and will shed water to reduce weight in wet environments.
This pouch offers an adjustable bottom strap for short (HE) rounds to long (illumination) rounds, and is capable of holding three 40mm grenade rounds securely with Velcro flaps.
For quick access, fit the 40mm Triple pouch onto any belt, carrier or other gear that uses MOLLE/PALS with a combination of stiffened "fangs" and MOLLE/PALS straps.

Product Downloads