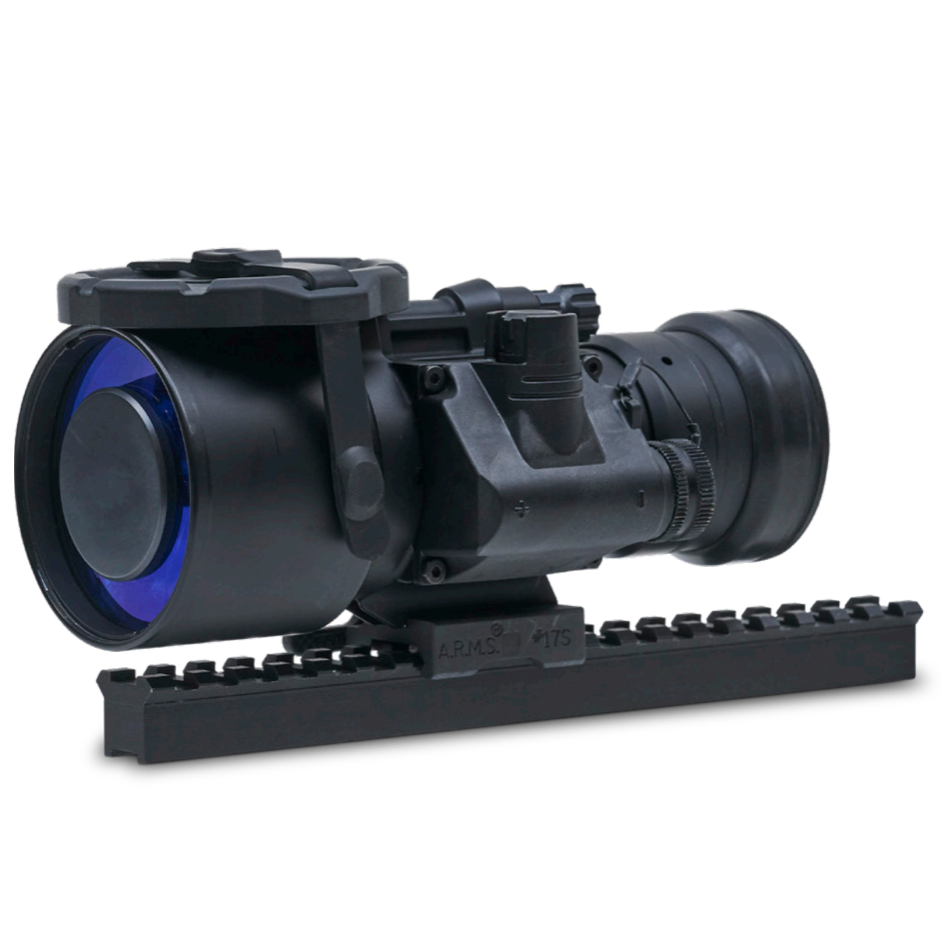 The EOTECH® ClipNV is a clip-on Night Vision device developed to provide users a rifle-mounted solution with unrivaled target detection and identification capability.

This Product is subject to ITAR/EAR Export Controls. Please visit our ITAR/EAR page (click here) or Contact Us for more Information.
The ClipNV is designed for use with low to medium power (1-12X) magnification day sights to provide targeting at night while maintaining the day optic's ballistic zero.

Simple ON/OFF, Manual Gain Control and Focus knobs are ergonomically positioned on the device. It attaches quickly and simply to Picatinny (1913) rails.

Features an integral auxiliary Picatinny rail for installation of accessory equipment such as IR illuminators/ designators.
FEATURES:
Rugged, small, lightweight and MIL SPEC
Aircraft-grade aluminum
Adds night vision capability to existing day optic
Optimized for use with 1-12X day optics
.50 caliber rated
Quick and easy mounting on 1913 rails, no zeroing required
Auto-gated power supply provides automatic high light cut-off system to help protect image intensifier tube and improved resolution in high light environments
Omni-directional battery operation
Low battery indicator visible through day sight
Manual gain control
 
TECHNICAL SPECIFICATIONS:
L × W × H: 7.1" × 3.5" × 3.2" (179.2 × 89.8 × 82.4mm)
Weight: 31.7 oz / 2.0 lbs (900g) including battery
Power Source: 1 AA battery — Supports lithium, alkaline or rechargeable
Battery Life: Lithium: >60
Field-of-view: 13.7º
System Focus Distance: 10m to infinity
Environmental: Complies with MIL-STD-810G
Max. Allowable Zero Shift: < 1 MOA
Image Intensification Tube: Gen III White Phosphor
Figure of Merit (FOM): 2376 minimum FOM