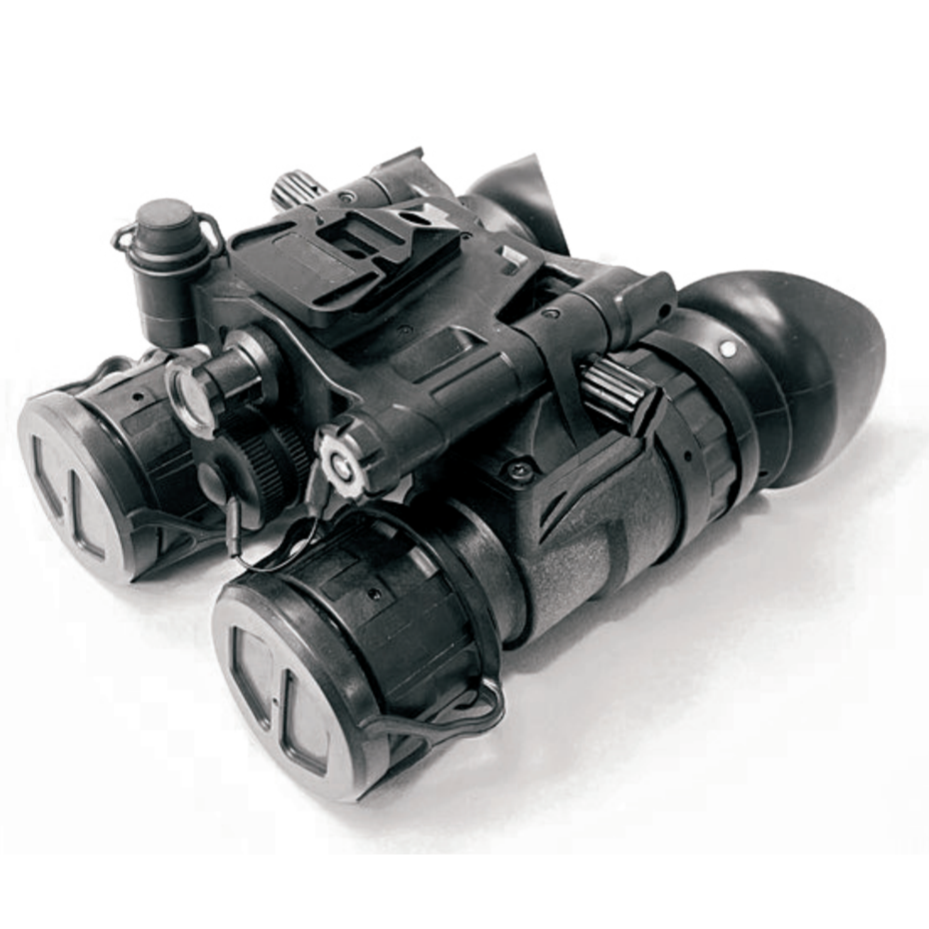 The EOTECH® BinoNV-c is a cutting-edge night vision goggle built to full MIL-SPEC standards (MIL-STD-810G). One of the industry's most advanced and smallest bino housings helps reduce silhouette, is fully articulated allowing independent tube adjustment and folding making it the ideal choice for special operations forces and SWAT applications.

This Product is subject to ITAR/EAR Export Controls. Please visit our ITAR/EAR page (click here) or Contact Us for more Information.
The BinoNV-c offers better depth perception than single tube systems, making them preferred for both mounted and dismounted navigation and interacting with the environment.

This goggle features a self-contained single AA battery for power and can also be operated with an external battery pack (optional accessory) for extended operations.
FEATURES:

One of the industries smallest NV Bino systems
More compact 16mm tubes match 18mm optical performance while reducing size
High performance auto-gated White Phosphor tubes
Full MIL-SPEC ruggedness (conforms to MIL-STD-810G)
Automatic high light cut off system to help protect the image tube
Active Integrated IR LED Illuminator for short-range illumination
Internal LED indicators for IR ON and Low Battery
Operator friendly design forged by professional user input
Kit includes Wilcox G24 mount
 
TECHNICAL SPECIFICATIONS:
L × W × H: 4.0" × 3.9" × 3.0" (102 × 99 × 77mm)
Weight: 5.2 oz / 0.9 lbs (430g) including battery

Power Source: 1 AA battery — Supports lithium, alkaline or rechargeable
Battery Life Lithium: >25 / Alkaline: >15
Field-of-view: 40º

Minimum Focus Distance: 9.8 in (25cm)
Diopter Adjustments: +2 to -6
Water Resistance: 66 ft (20m) for 1 hour; MIL-STD-810G
Image Intensification Tube: Photonis® 4G White Phosphor
Figure of Merit (FOM): 2000 minimum FOM